Event Navigation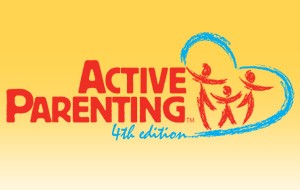 Families
Active Parenting Jan 25 – Mar 1
ACTIVE PARENTING
THURSDAYS FROM 7-9 PM
JANUARY 25th – MARCH 1, 2018
IN "THE EDGE"
Couples: $50 / Individuals: $25
Cost covers Parent Guide and Parent Workbook
Deadline for registrations: January 11th, 2018
Contact the office to register.
Active Parenting will give you skills to achieve a fuller, more satisfying family life….and help your children achieve greater happiness and success.  But the heart of the matter is the increased JOY you will experience.   In this class you'll learn to
use nonviolent discipline that really works
open up lines of communication before they get clogged
prevent problems with drugs, alcohol and sex
stop scolding and start smiling with your kids again!