Event Navigation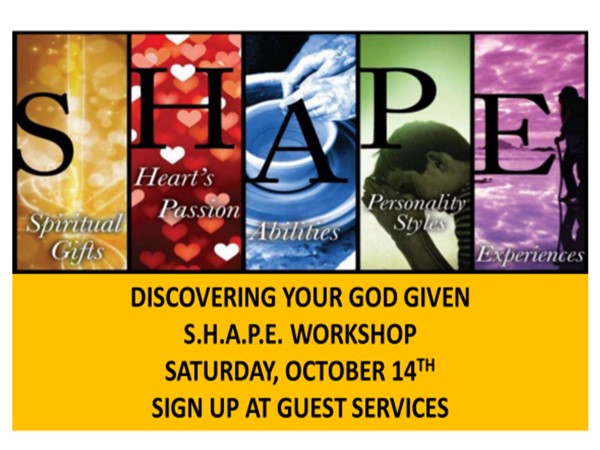 Adult Ministries
S.H.A.P.E. Workshop
Discovering your God given S.H.A.P.E. Workshop.  Saturday Oct 14 from 9-Noon at The Edge.
Who God made you to be determines what He intends for you to do.  When you understand the purpose for which you were created, it releases you to engage in purposeful, fulfilling and exciting opportunities to serve God. S.H.A.P.E. will help you answer two critical questions: "Who am I?" and "What am I doing here?"  If you would like to answer those questions, sign up and join us on Oct 14 in "The Edge"
Sign-up Sheet located at the Guest Services or you can call in to register at 403-504-0123.