Event Navigation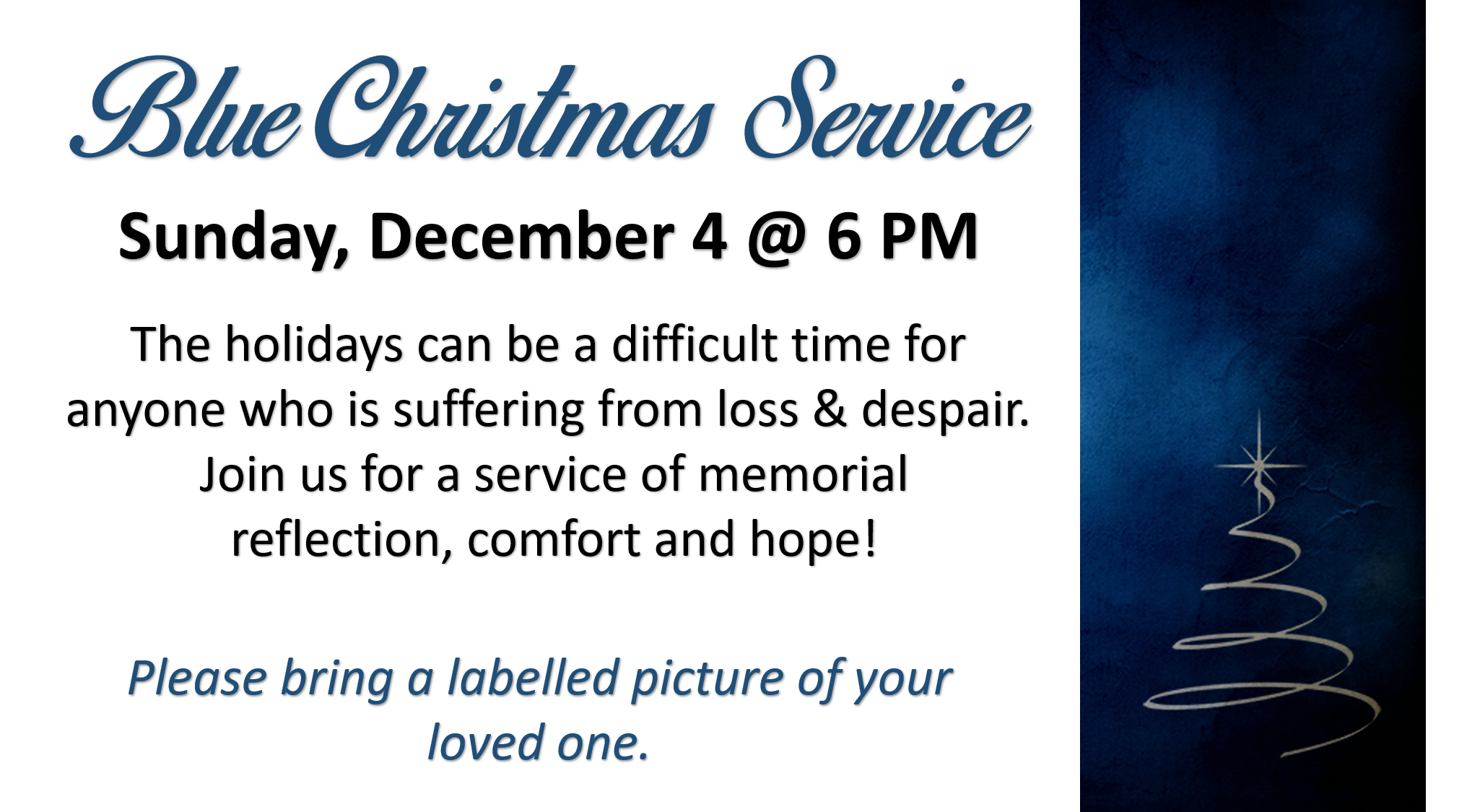 Blue Christmas Service
The holidays can be a difficult time for anyone who is suffering from loss and despair.
We invite you for a service of memorial, reflection, comfort and hope for hurting heart.
Bring a picture of the loved one you are remembering. These will be placed at the alter with our candle light vigil.