Event Navigation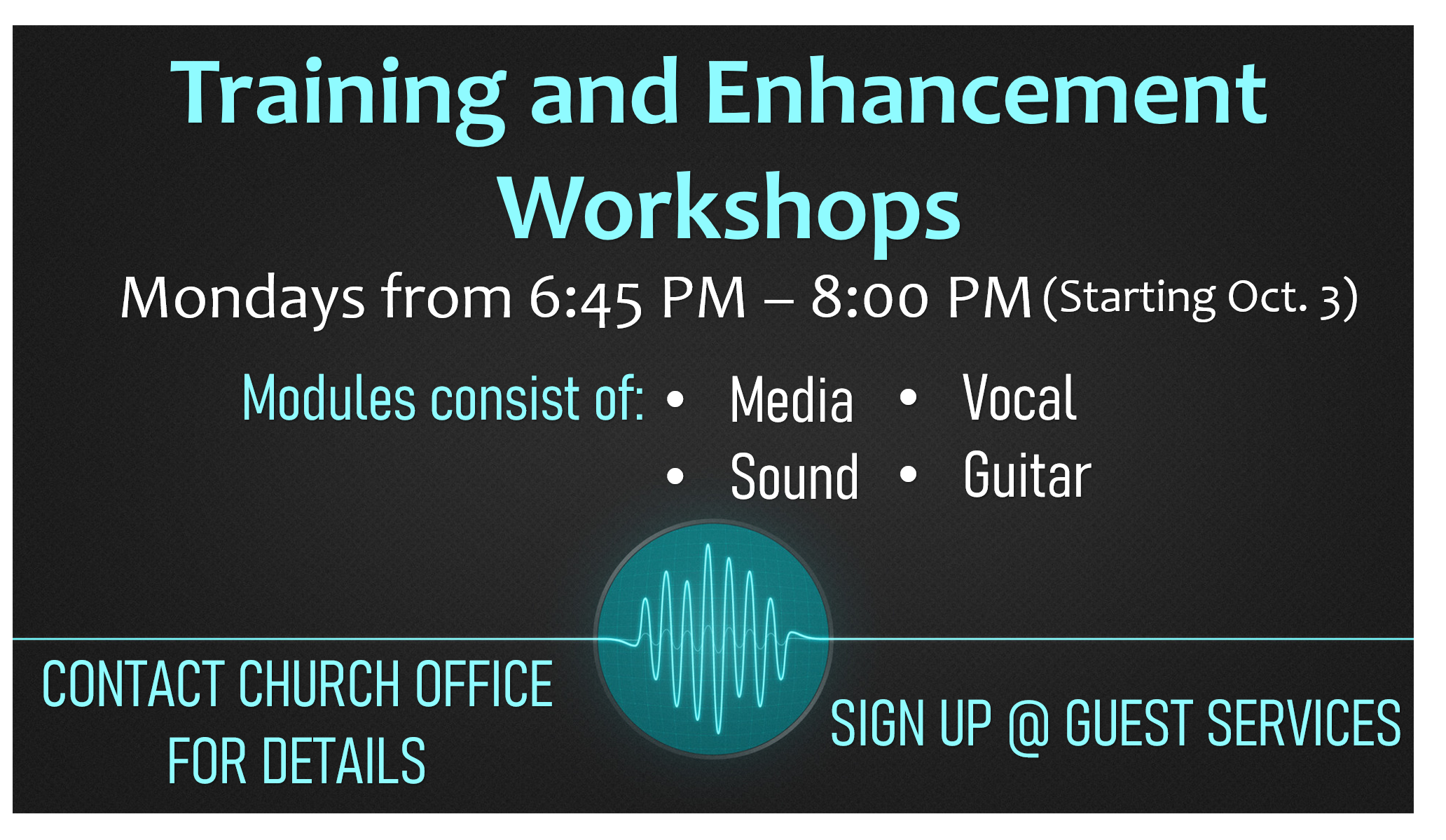 Training & Enhancement Workshop – GUITAR
We are pleased to offer training and enhancement workshops for people interested in growing their skillset. Each Monday evening 6:45-8pm we will offer modules specifically tailored to help you learn and apply new skills.
The first half of the session will be teaching, with the second half focused on application. If you have been involved, currently are, or looking to get involved with music ministry these are for you!
This Monday we will be looking at Acoustic guitar in the worship band. Join us as we discuss two areas of focus: chordal inversions and rhythms. Chordal inversions help you break out of root position chords creating more diverse sounds. Strumming patterns generally affect the 'feel' or 'groove' of a song. Hope to see you this Monday at 6:45.